Question by Kitty: Sick Hosta: It looks burned at the edges and has reddish spots, any ideas? (Photo)?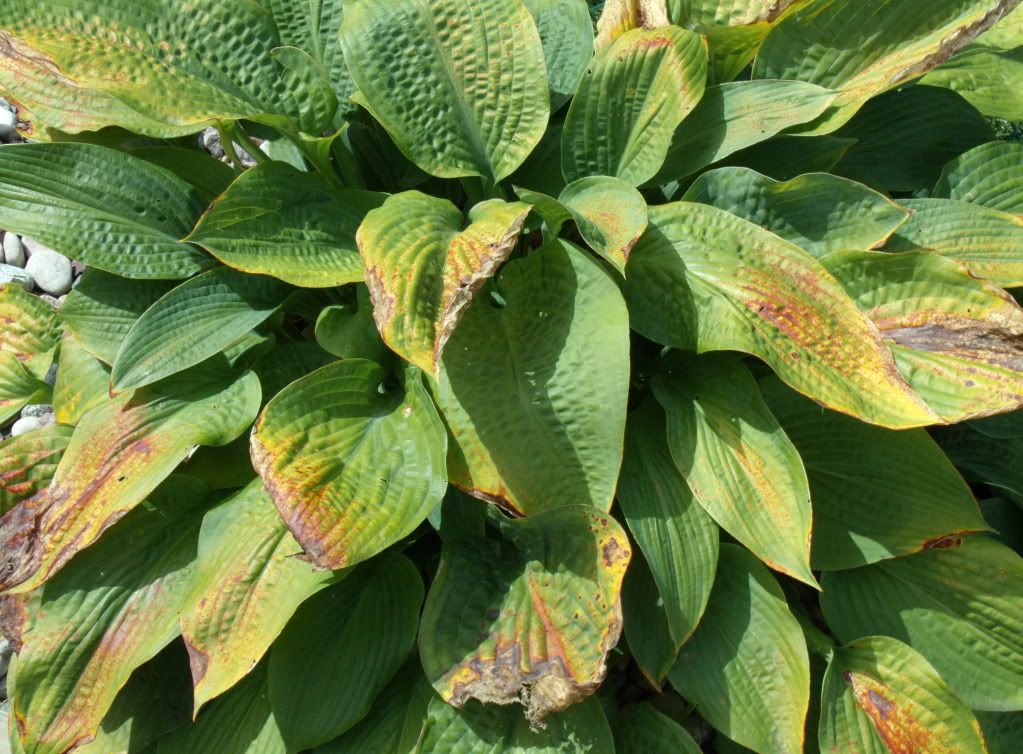 My hosta has recently started to look ill. It is shriveling up, looks burned but yet it has enough water and good soil. Can anyone tell me what is wrong with this poor little thing and how to help it? I posted a link to photobucket with a picture of it. Thank you for any and all help/suggestions.
Kitty….:)
Read answers:
Answer by Sword Lily
Assuming that you live in the Northern Hemisphere, it is the end of the growing season and Hostas start looking peaked this time of year. They die back during the cold weather and will come back next spring.
What do you think?